 This flywheel locking tool is suitable for the VAG 1.4L TSi chain driven petrol engine.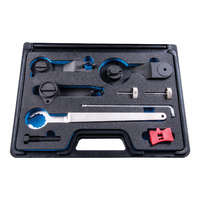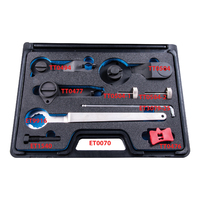 Comprehensive timing tool set for latest generation belt driven petrol TSI engines used across the VAG range. Includes support for 1.4L CoD (cylinder on demand) engines.
OEM Equiv: T10340 | T10476 | T10477 | T10494 | T10499 | T10504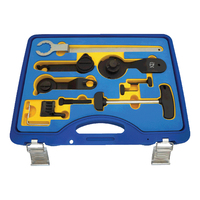 An updated comprehensive timing kit for late model belt driven petrol VAG engines. This kit includes an updated camshaft locking tool for post 2013 engines with Cylinder On Demand (COD).
For the camshaft holding kit refer ET1872A.
Engines: 1.0L 3 Cyl | 1.2L TFSI | 1.4L TFSI / TSI