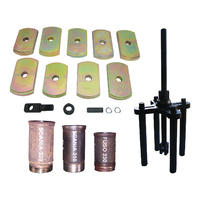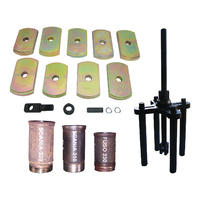 A specialised manual sleeve puller set which is designed to remove cylinder sleeves from most bus, tractor, truck and other vehicle engines.
The kit includes sleeve remover plates to suit: Fuso 3.5 tons, Fuso 15 tons, Fuso 330, Hino 750, Scania 310. These plates will also suit many other vehicles.
The kit is suitable for both wet and dry sleeves and does not require removal of head studs. This tool is designed to rotate the camshaft when timing engines. A flywheel rotation tool for Volvo trucks.