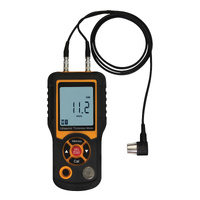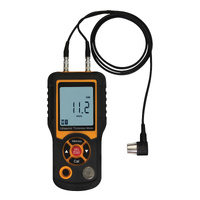 Smart ultrasonic thickness meter that can measure thickness / sound speed of many types of materials such as metal, plastic, ceramic. Ideal for automotive applications to measure the thickness of piston heads. Supplied with ultrasonic gel. Additional gel available separately.
Probe frequency: 5mHz
Range: 2.0 - 225mm (steel)
Resolution: 0.1mm
90cm cable length
+/- (1%H+0.1)mm accuracy Replacement probe for the ET2044 thickness tester.