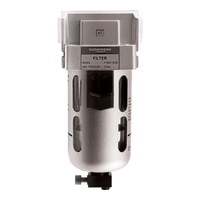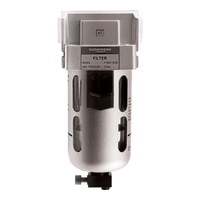 Fully Automatic draining filter unit, suitable for modular mounting:
Bayonet type steel bowl guard
Float type - No Electrical connections required
Provision for drain tube connection; to take the connection away from the unit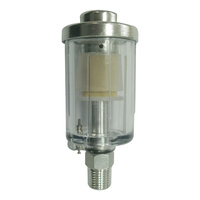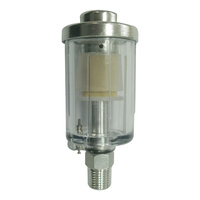 The Sonbeek inline water filter is designed for attaching direct to air tools, or else inline with the hose. It removes water, and dirt particles from the compressed air flow. A push valve allows easy drainage from the bowl.
Thread type: Male - Female
Thread size: 1/4" PT
Maximum working pressure: 150 PSI
Alloy body