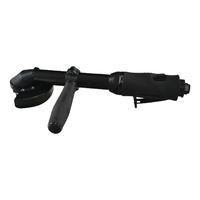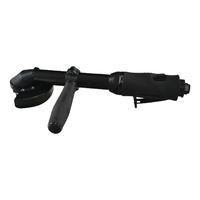 This extended anvil air cut-off tool is ideal for automotive applications. Excellent for hard to reach areas. Spindle lock enables easier and faster wheel changeovers.
4" cutting wheel
10mm disc hole size
16,000 RPM free speed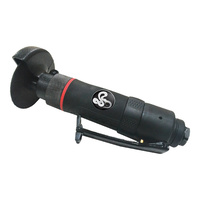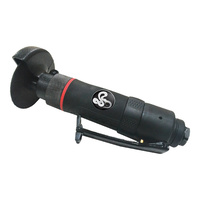 Low noise design reversible cut off tool with rubber comfort grip and safety lever.
20,000 RPM
0.85 HP
4.0 CFM | 85 dBa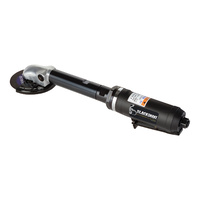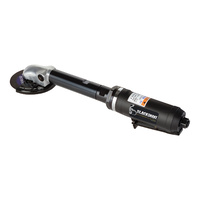 The Black Snake cut-off tool is designed for professional use.
The unit is high powered, with an extended anvil to access difficult to reach spaces. The guard has an 11 position adjustment, with a simple to use push lock design to adjust the guard position.
The tool comes with a safety lock lever, plus a spindle lock design for easily changing the cutting disc. Rear exhaust, with built in cushion grip for comfortable use.
14,000 RPM
1.0 HP
10mm disc hole size
4.0 CFM