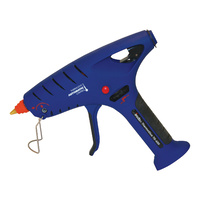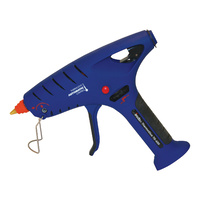 The Iroda Thermoglue TG-600 glue gun is completely portable, allowing you to work almost anywhere. Using a refillable fuel cell, the TG-600 runs continuously for up to 100 minutes on a full fuel cell.
Fast, even adhesive flow with standard 1/2" diameter glue sticks. Instant glue flow cutoff reduces dripping. Temperature range of 160 - 220 degrees C. Reaches working temperature in just 3 - 5 minutes.
Runs continuously for up to 100 minutes
Uses standard 11mm & 12mm glue sticks
Automatic temperature control
Ergonomic trigger feed system for less hand fatigue
Automatic ignition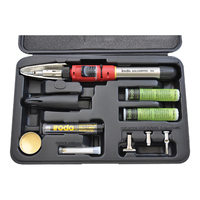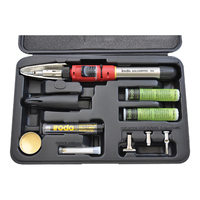 Top of the range butane iron for the professional user. Patented LECª removable fuel cell for uninterrupted use, safety & reliability even at very lower temperatures. LECª refills easily with any brand of butane. LEC filters butane for no-clog operation.
Comes with soldering tips, safety wire stand, protective cap, solder, in a quality plastic case with foam insert.
Automatic ignition
2 removable and refillable LEC (liquid energy cells)
Includes solder, multiple tips, stand, protective cap and more
Approximate tip temperature: 250 - 550 degrees C
Torch temperature: 1300 degrees C