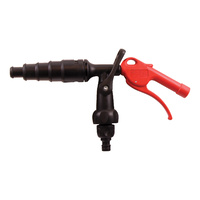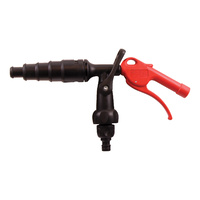 Powerful radiator flushing gun.
Adjustable air & water flows allows for precision cleaning.
Combines compressed air and water. Safer than high pressure blasting.
Both air and water flow are adjustable.
Nozzles are interchangeable and replaceable.
Connects to standard water connectors.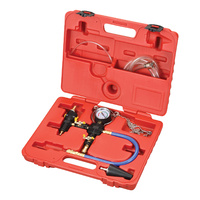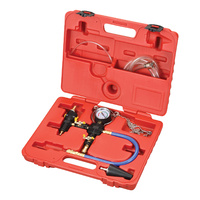 This set is designed to refill radiator coolant by creating a vacuum in the cooling system, allowing coolant to be replaced without introducing air pockets. Supplied with a cone shaped adaptor to suit a variety of radiator filler necks.
Lift vehicle / drain old coolant / replace drain plug
Hang vacuum unit under bonnet
Connect coolant hose and drain hose to vacuum pump (check that all valves are closed)
Put coolant hose in coolant / make sure hose is always submerged
Turn on vacuum switch and vacuum valve. Turn off once vacuum is created
Turn on coolant valve. Coolant will flow into the radiator