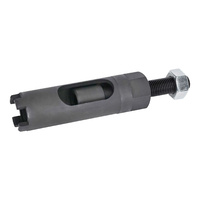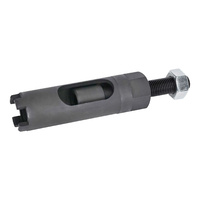 Toothed socket for servicing the diesel injection nozzle on Mercedes-Benz, Man and Scania commercial vehicles.
Toothed socket
Complete with M14 puller
22mm ID / 30mm OD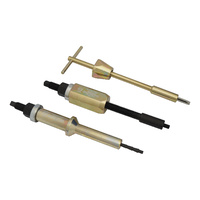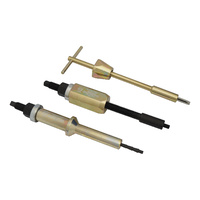 An essential time saving tool for removing / installing the diesel injector sleeve on Volvo FM12 trucks.
This kit contains three tools: a tool for tapping the injector sleeve head, a tool for removing the injector sleeve, and a tool for injecting the new sleeve.
Application: FM12 trucks
Use in conjunction with ET1350B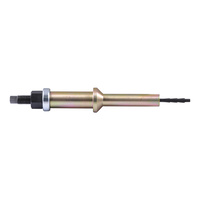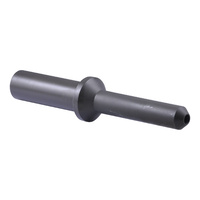 A specialised tool for aiding in installing / removing the injector sleeve (21515329) on Volvo FM12 trucks.
For removing sleeves, put the 2-1 puller into the cylinder to reach the sleeve. Tighten the top nut to make the puller retain the sleeve. Install the 2-2 puller ring, and assemble the #1 puller. Screw top nut to remove the old sleeve.
For installing new sleeves, put the new sleeve into the 3-1 expander. Then install the 3-2 tap thread. Finally put the entire tool into the cylinder. Screw down the top nut to install the sleeve perfectly.