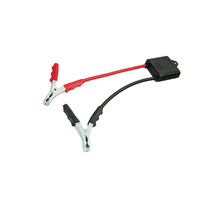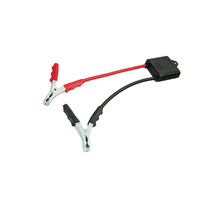 This cable helps protect against voltage surges / spikes when jump starting, welding & other auto service repairs.
For 12V DC systems only.
Supplied with 2x CR2032 batteries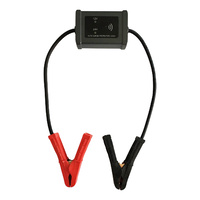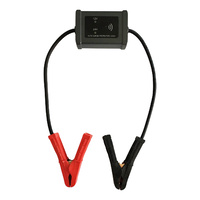 This surge protector is designed to protect on-board electronics from the voltage spikes that may occur while employing electric power from an external source for fast starting purposes (battery connected to another vehicle or booster, or when welding).
Connect the two clamps to the battery poles. The red light indicates operating voltage (12V/24V). The buzzer sound indicates the presence of voltage spikes that the surge protector is dispelling.