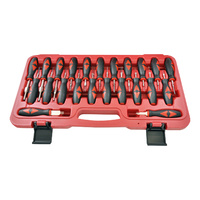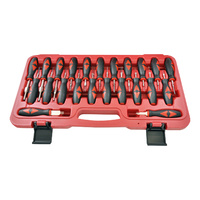 An essential set of terminal release tools for cleaning / replacing / removing terminals from the plastic connectors on most wiring connectors without damaging them.
23 pce kit
Please see download link for information on individual disconect tools
Soft grip handles with number identification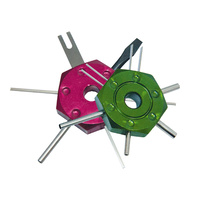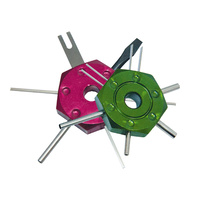 An essential tool for every mechanic! Quickly / safetly removes wires from connectors, avoiding damage to wires and connectors.
Fork for ALDL connectors
Flat blade to open
Rectangular for pack-con terminals
Prongs depress barbs on standard terminals