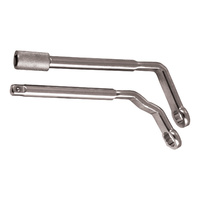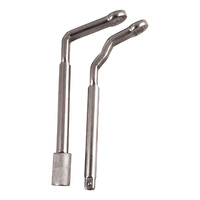 These 12 point box end wrenches have a special shape allowing access to hard to reach areas around the dsitributor in order to turn the distributor lock nut.
Suits Ford | Holden V8 engines.
1/2" and 9/16" with 3/8" Sq Drv connecting adaptor.
6" long / 3" offset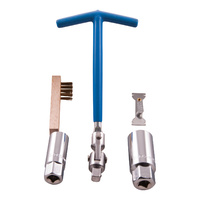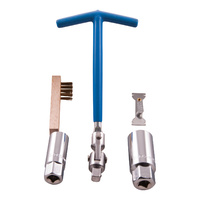 Change or maintain spark plugs with this handy 5 piece kit.
Spark plug sockets
Flexible joint T handle
Gap setting tool
Wire brush