Two piece set for two handed removal of the ignition coil on many Holden vehicles.
OEM equiv: KM 6009
2 pce set
Removes pencil type ignition coil on 4-cyl Gen 3 (>2013) VAG petrol engines.
Engines: 1.2L | 1.4L TSI (EA211), 1.8L | 2.0L TSI (EA888)
OEM equivalent: T10530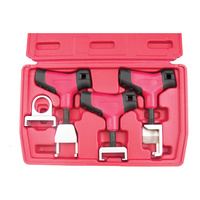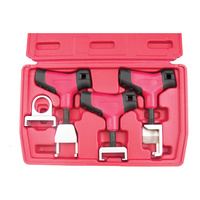 This kit contains three T-bar ignition coil pullers for VW | Audi vehicles fitted with direct injection engines.
Two square prong for final output stage
Single sided square for coils with power stage
Wide shallow square for coils with final output