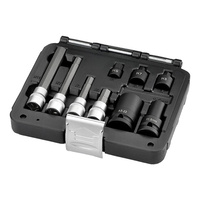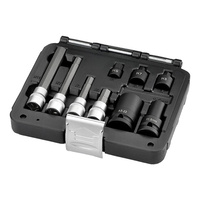 Essential sockets / bits to service brake calipers on German Vehicles
1/4" Sq Drv bit: 9mm x 19mm
3/8" Sq Drv bits: 7mm x24mm | 7mm x 65mm | 7mm x 92mm | 8mm x 24mm | 9mm x 50mm | 11mm x 100mm
1/2" Sq Drv sockets: 11.5mm 10Pt x 50mm | AS22 7 Pt x 48mm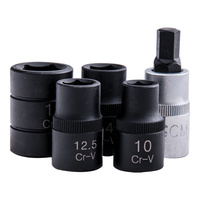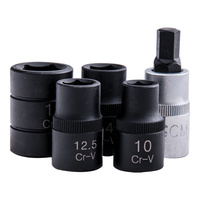 A set of 5 Pentagon sockets / bit sockets that suit most Bendix / Girling brakes (and Nissan fuel pump / Perkins injectors (10mm)). Their principal application is the disassembly of brake calipers.
Female pentagon sockets: 10 | 12.5 | 14 | 19mm
Male pentagon bit socket: 10mm
1/2" Sq Drv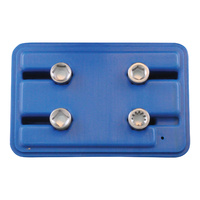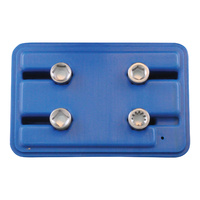 Special truck brake caliper sockets for repairing SAF | NFZ | Knorr brake caliper systems.
12mm hex drive
Sizes: Hex: 8mm | 10mm, Square: 8mm, 11 Point