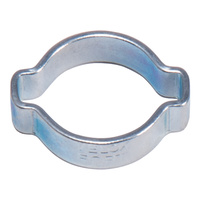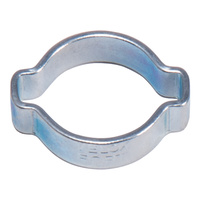 Designed for hose fastening at low and medium pressure, also suitable for metal connections. For correct installation of O Clamps, select the nominal clamp nearest to, but larger than, the outside diameter of the hose or tubing to be clamped. Once you have inserted the fitting close one ear all the way. When the second ear is then closed, the first ear will open slightly. This creates a spring like action which holds against pressure, vibration and hose shrinkage caused by temperature changes or ageing.
NOTE: For additional security, install two O clamps applied cross ways.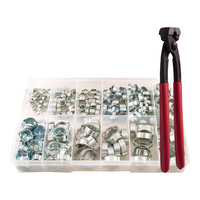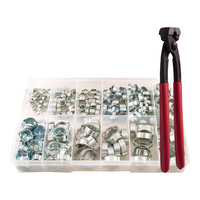 All common sizes of double ear OTK style clips for easy hose crimping. Side ear pincer plier included.
5x7 | 7x9 | 9x11 | 11x13 | 13x15 | 15x18 | 17x20 | 20x23 | 23x26 | 25x28