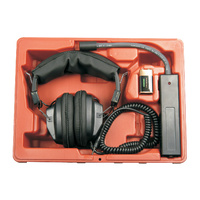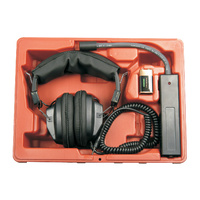 Listen for irregularities in engines to diagnose problems. Includes microphone on flexible shaft, headphones, volume control and 9V battery.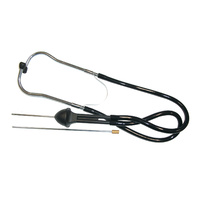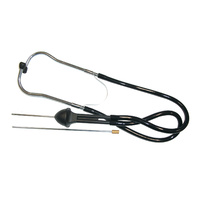 These stethoscopes are a great tool for helping to pinpoint the location of noise in the vehicle.
Plastic earphones help reduce external noise. The aluminium probe helps access difficult to reach areas.
Steel extension: 220mm
Overall length: 740mm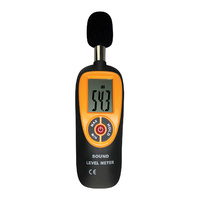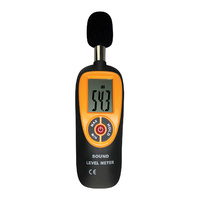 Designed for measuring sound levels. Especially useful measuring exhaust noise levels for roadworthy testing.
Range: 35 - 130db
Resolution: 0.1dB
Accuracy: +/- 1.5dB @ 1kHz