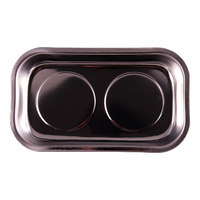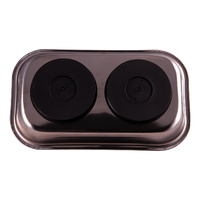 Rectangular magnetic parts tray. Extra strong magnets are capable of holding spare parts, even upside down. Attaches to all metal surfaces.
Dual magnets
30mm deep
Tray size: 140mm x 240mm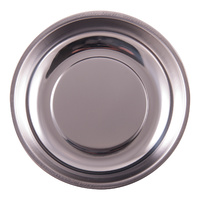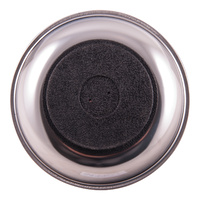 Round storage tray with strong built in magnet that attaches to all magnetic surfaces. Perfect for storing / holding small parts, bolts & nuts etc.
150mm (6") diameter
38mm tray depth