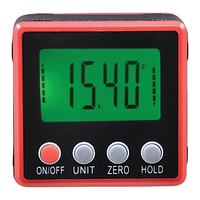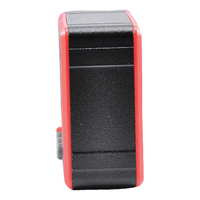 An inclinometer is an essential tool for modern vehicle repair where an accurate angle measurement is needed.
This device functions as a digital angle gauge with a built in magnet. It is designed for measuring angles on metal surfaces. Applications include camber / casting suspension settings, setting pinion angles, PSA variable valve timing settings, servicing Ford Ranger, calibrating bumper mounted radar units in parking assist / collision avoidance systems etc
The inclinometer is easily calibrated. The camber angle (negative or positive) can be clearly read from the bright LCD screen. The device is powered by a 1.5V AAA battery, and shuts off automatically.