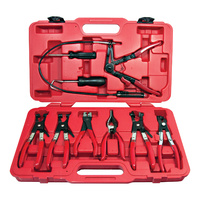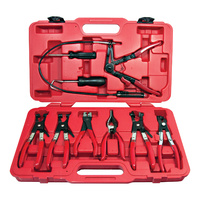 A versatile kit that services most flat band and right style hose clamps.
Includes universal hose clamp plier, swivel jaw, flat band + Clic-R pliers
Plus hose removal tool, screwdriver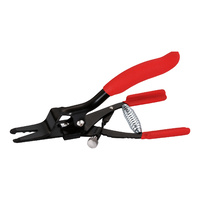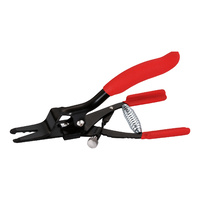 Locking jaw grips hose for easier / quicker hose separation. Suits 3/16", 1/4" and 3/8" hose lines.
Always remove clips on hose lines before using.