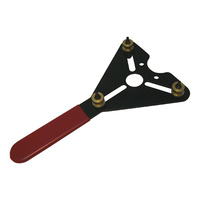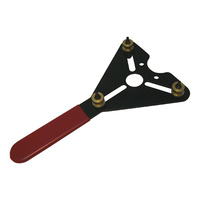 This three-stud wrench keeps the A/C clutch from turning when loosening or tightening the retaining nuts. Adjusts quickly with brass thumbscrews to fit various styles of A/C compressors used on Holden, Ford, & Chrysler vehicles. It also fits a variety of other pulleys.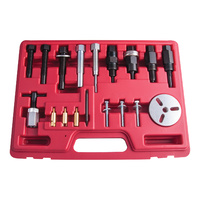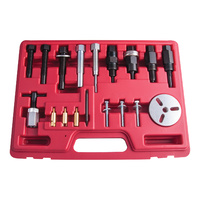 This kit contains a wide range of air conditioning clutch hub pullers / installers for Ford, Holden, Chrysler and a range of other vehicles.
Included in this kit are forcing screws, removing flange, and adaptor assembly to install / remove most clutch hubs.
Applications: Holden-Harrison DA-6, HR-6 and V5, A-6 and early R4 | Nippon Denso Ford / Chrysler A590, C171 & FS-6 | New Style, Sanden, York / Tecumesh HR980 | Zetex / Mitsubishi CH Series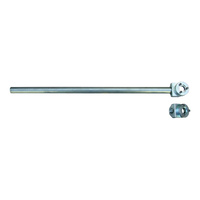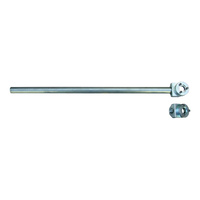 A specialised counter holding tool for fixing / unfastening the belt pulley on the air conditioning compressor.
Applications: M112 | M113 | M272 | M273
Use a 7mm hex socket when working on M272 engines.