Insulation / Resistance Testers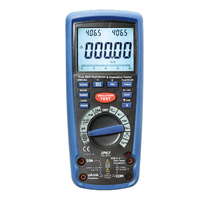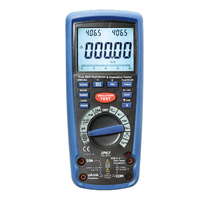 A professional quality insulation tester with inbuilt true RMS multimeter. This tool is ideal for testing the insulation of the high voltage wires used on hybrid vehicles.
This tester conforms to EN61010 CAT III (1000V) and CAT IV (600V).
IP67 waterproof rating
Use as a standalone device, or link wirelessly to a computer to save / print results
Supplied with high voltage probes, thermocouple and wireless USB cable.