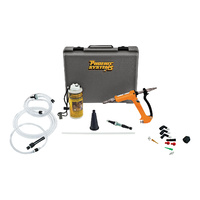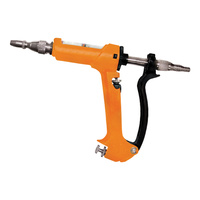 Pushes fluid up through the brake system.
Professional quality made of cast aluminium / fully rebuildable.
Also capable of performing pressure (top down) and vacuum bleeding.
Includes European adaptor. Plus attachments to fit bleed screws and clutch weep holes.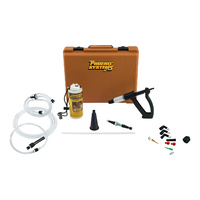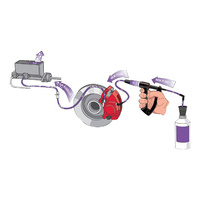 Obliterate trapped air fast in brake / clutch systems, and get maximum response from your brake systems!
Reverse brake bleeding injects fluid at the low point. System is bled by forcing air up and out the master cylinder
Recommended for dry brake / clutch systems
Versatile - did you know the V-12 can also be used for pressure / suction brake bleeding?
One person operation
Attachments included to fit bleed screws / clutch weep holes
PUSHES FLUID UP. FORCING AIR UP AND OUT.
FOR PROFESSIONAL BRAKE & CLUTCH BLEEDING.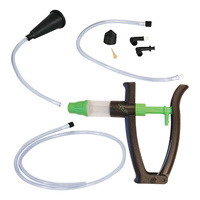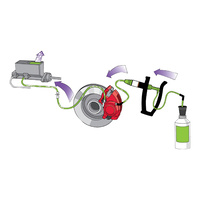 Phoenix System reverse brake bleeders are designed to push fluid up through the brake / clutch system. Essential for concentric clutch bleeding.
A great value entry level reverse brake bleeder
Simple, 1 man operation.
Also able to pressure bleed.
Tested for ABS Systems.