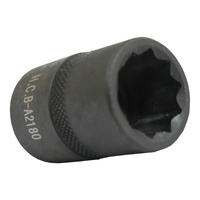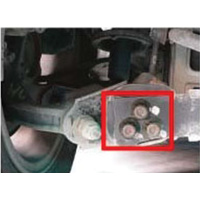 A specialised 10 point socket for servicing lower control arm bolts on Honda Civic / CRV / Acura RSX since 2001. Removes / installs retaining bolts on rear trailing arms.
20mm dia (16.2mm across the flutes)
1/2" Sq Drv
Length: 38mm
Impact grade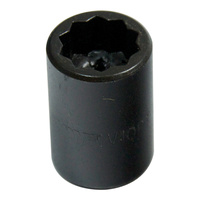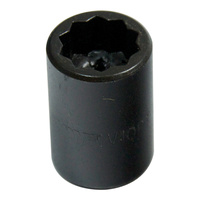 Special 10 point socket for clutch pressure plate bolts on Mitsubishi / Chrysler. Also suits the flywheel bolt fitted to some performance vehicles with 5 / 6 speed gearboxes.
12mm diameter | 30mm OL
10 point
3/8" Sq Drv