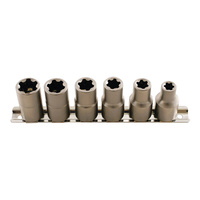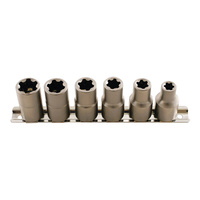 Increasingly popular fittings for specialist automotive applications. Don't be caught without!
These are to suit 6 point Torx Plus male bolts.
6EP | 7EP | 8EP | 10EP | 11EP | 12EP
1/4" Sq Drv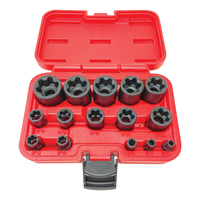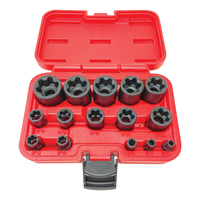 A master kit of female Torx Plus (EPL) sockets. Torx Plus bolts are increasingly being used in many automotive applications. These are a six (6) sided profile.
Part of the Endeavour Tools range of specialty sockets.
Sizes: 1/4" - 6, 7, 8, 10, 11, 12 | 3/8" - 14, 16, 18, 20 | 1/2" - 22, 24, 26, 28, 30, 32