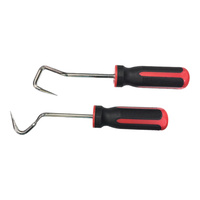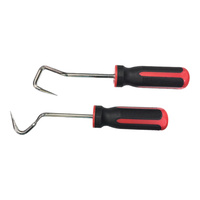 Specially designed tools for manipulating hose seals. Each tool has a different kook design which are ideal for working in hard to reach areas.
Soft rubber handles
200mm overall length
Heat treated steel tips
2 piece set A specialist tool designed to clean / straighten condenser radiator and evaporator coil fins. A small, compact multi sized tool.
Gap sizes: 8 | 9 | 10 |12 | 14 | 15 fins / inch.