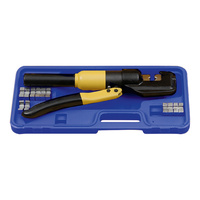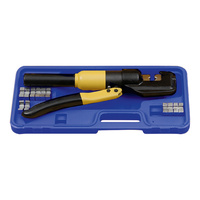 Versatile kit with dies for crimping battery cables, balustrading wire, and swaging.
8T hydraulic crimping force for ease of use.
Die Sizes: 6, 10, 16, 25, 35, 50 & 70mm2 Swaging Die
Overall length: 320mm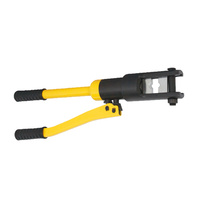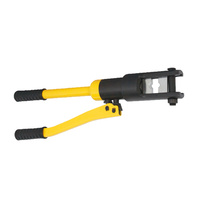 Our new larger hydraulic crimper with exceptional 13 Ton crimping force. 11 hex dies included.
Dies: 16, 25, 35, 50, 70, 95, 120, 150,185, 240, 300mm2