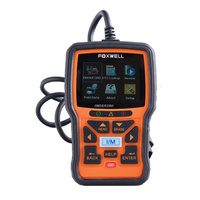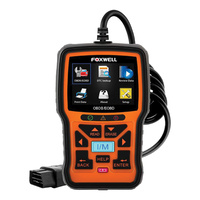 A quick affordable solution for diagnosing engine issues. On all OBDII / EOBD compliant cars, SUVs, light trucks.
2.8" TFT colour screen
Read / erase codes (turn off check engine light)
Live sensor data / freeze frame data
Bi directional control (actuator tests) - Mode 8
Lifetime free updates
Automatic VIN identification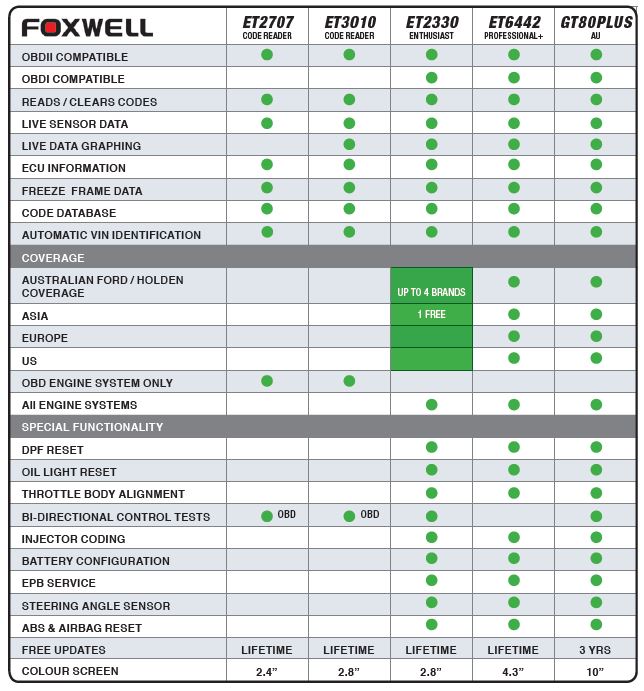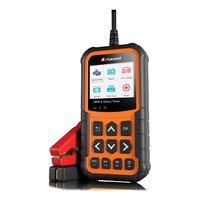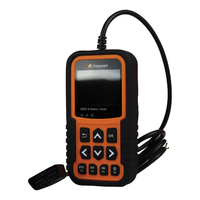 This new addition to our Foxwell range combines an OBDII code reader, with a 12V battery tester in one convenient tool.
The OBDII code reader is compatible with all OBDII compliant vehicles, and reads / clears engine codes and turns off the Check Engine light. Plus the code reader has a built in trouble code database, and offers Automatic VIN recognition.
The 12V battery tester analyses the state of health on all common automotive batteries including AGM / Flooded / Gel batteries. Test reports can be printed via a PC.
100 - 1,100CCA battery range
Lifetime free updates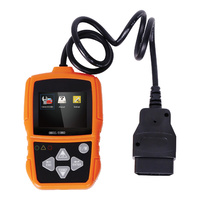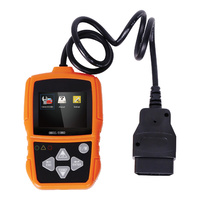 New enhanced model with colour screen, live data graphing, automatic VIN recognition, trouble code database & much more!
Turn off Check Engine Light!
Easy to use standalone unit
Both petrol & diesel
Free lifetime updates!