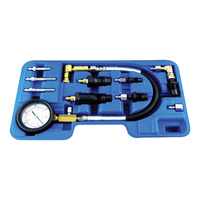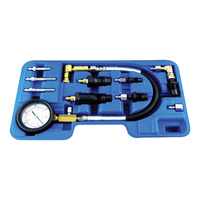 Comprehensive set with adaptors to suit most common Asian / European / US vehicles
Normal operating range: 750PSI
Gauge: 0-1,000 PSI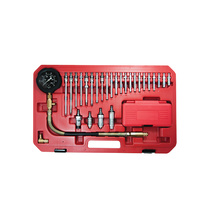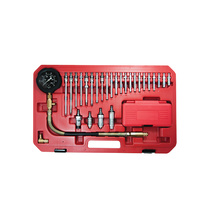 Comprehensive kit suits a wide range of small passenger vehicles through light trucks.
Includes gauge assembly, glow plug test adaptors and universal "clamp on" adaptors injector pullers.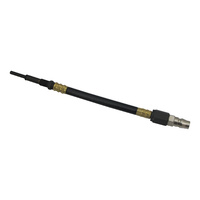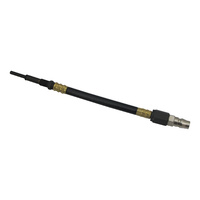 This tool is designed for testing diesel engine cylinder compression pressure on Audi / Volkswagen vehicles. Use in conjunction with a compression tester.
Application: VAG TDI diesel engines