Withstands pressure needed to double flare at 45¡ or ball form mild steel bundy tubing repeatedly. Will also produce a single flare.
Cam locking action on the six sided revolving collet head.
Double flare setting bar gauges correct depth of tube to be double flared.
Sizes: 3/16" | 1/4" | 5/16" | 3/8" | 1/2" | 5/8"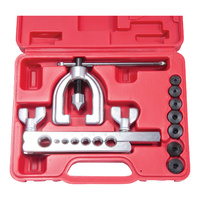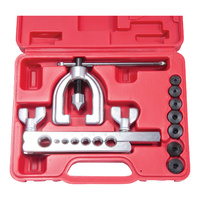 This imperial double flaring tool kit is designed for double or single flares on copper, brass, soft steel or aluminium tubing.
3/16", 1/4", 5/16", 3/8", 7/16", 1/2" & 5/8" OD