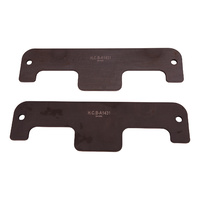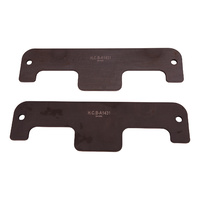 Specialty cam locking bar for 24V VR6 engines used on some GTI, GLI and all 3.2 liter VR6. Also W8 and W12 engines (two needed). Locks both camshafts at TDC for setting valve timing. Not for 12V VR6, nor any 2.7L, 2.8L or 3.0L conventional V6 engines.
Engine codes: 2.8L (BDE) (BDF), 3.2L (BAA) (BJS) (BMX) (BUB), 3.6L (BHK) (BHL) (BLV)
Application: Audi A3 (06-09) | A8 (05-09) | Q7 (07-09) | TT (04-09), VW CC (06-09) | EOS (07-09) | Golf (04) | GTI (02-06) | Phaeton (04-06) | R32 (04-08) | Touareg (04-09)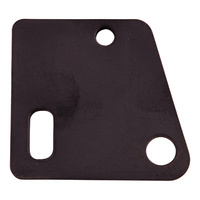 Drive gear wheel adjustment tool for engines with a mechanical vacuum pump. Holds the high pressure vacuum pump drive chain sprocket when adjusting cam / crank timing.
Engine code: AXZ | BHK | BWS
OEM Equiv: T10363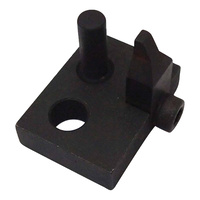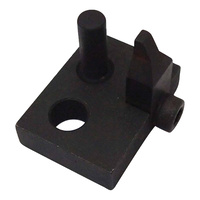 Secures the position of the high pressure pump chain drive sprocket on engines without a mechanical vacuum pump.
Engine codes: AXZ | BHK
Applications: Touareg (06-10) | Audi Q7 (06-10)
OEM Equiv: T10332