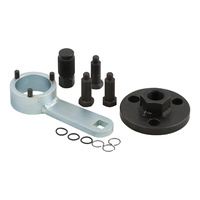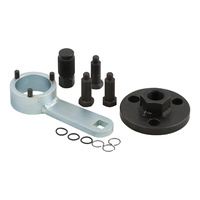 A specialised kit for removing the camshaft sprocket from the taper on the camshaft on Pumpe Duse / common rail diesels. Includes a counter hold tool for loosening / tightening the camshaft hub bolt.
Engines: 1.9L | 2.0L TDI
OEM Equiv: T10051 | T10052
Tension lever for Audi / Skoda / VW vehicles. 18mm pin centres / 3mm pins.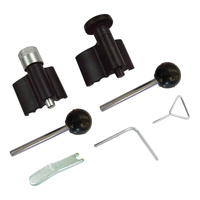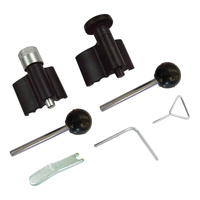 A popular timing tool kit for a wide range of common Audi / Skoda / VW vehicles including many 1.4 | 1.9 | 2.0 TDi PD DOHC engines.
Includes two versions of the camshaft sprocket locking tool.
For belt driven diesel engines.