 This puller is designed for the removal of balance shafts fitted to 1.8L | 2.0L chain driven 4 cylinder petrol engines.
M8 x 1.25 internal thread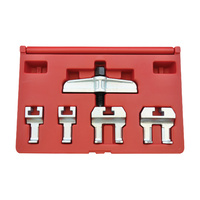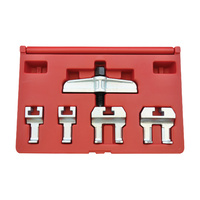 Adjustable design allows it to work on any sprockets of suitable size. Maximum spoke width - odd numbers 27mm, even numbers 17mm. Forcing screw with 17mm hex head. Body width: 133mm.
Suits 5 or 6 spoke camshaft pulleys
OEM Equiv: T40001 Comprehensive kit for cam belt replacement on single & twin cam diesel belt engines.