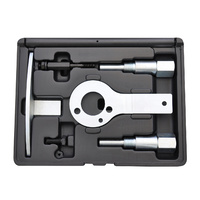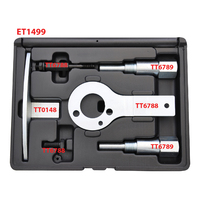 Maintains correct valve timing while servicing cam belt or rebuilding the cylinder head. Suits popular 1.9L - 2.4L JTD SOHC / DOHC Multijet diesel engines on Fiat, Alfa Romeo, as well as some Holden engines.
This specialty shaped wrench is designed for accessing the very tight oil filter housing under the inlet manifold found on many Holden 4 cylinder engines.
32mm | 12 Point
OEM Equiv: KM-6150
Applications: Astra 2.0L | 2.2L A | Z Engines
This kit is designed for timing belt replacement on Holden / Saab vehicles with 1.9D CDTi / TiD / TTiD | 2.0D CDTi engines.
This kit contains essential crankshaft locking, camshaft setting tools and tensioner pin.