---
Designed for measuring AC / DC current, including for use with the ET0780 battery tester. Functions include peak value hold, and online monitoring. Equipped with RS232 interface.
Four digits LCD display
Sampling rate: 2x
Clamp size: 30mm x 35mm
Working current: 10mA
Frequency: AC 45Hz ~ 400Hz
Data interface: RS232
Line voltage: AC 600V
SKU
F1000
Barcode #
9321280390775
Brand
Foxwell
Product weight

0.3100

kg
Shipping weight

0.430000

kg
---
You may also like
---
Others also bought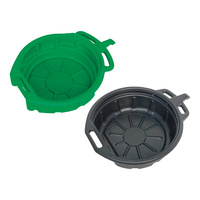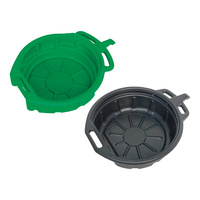 Set of two large 16 litre oil drain pans with inbuilt spout / anti splash lip. The anti splash lip helps prevent spills when carrying / pouring. Inbuilt pouring spout makes returning fluid to recycling containers safe & easy. Large handles for easy carrying.
Purpose made for the recovery of oil and antifreeze solutions. Also suitable for parts cleaning with emulsifiable solvents. Made from high density polyethylene with UV stabilisers.
16 litre capacity
Approximately 400mm diameter x 120mm deep
Colour coded (black / green) to avoid cross contamination / help keep different fluids isolated.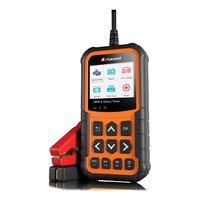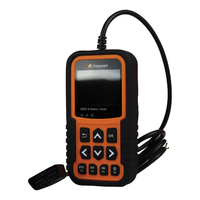 This new addition to our Foxwell range combines an OBDII code reader, with a 12V battery tester in one convenient tool.
The OBDII code reader is compatible with all OBDII compliant vehicles, and reads / clears engine codes and turns off the Check Engine light. Plus the code reader has a built in trouble code database, and offers Automatic VIN recognition.
The 12V battery tester analyses the state of health on all common automotive batteries including AGM / Flooded / Gel batteries. Test reports can be printed via a PC.
100 - 1,100CCA battery range
Lifetime free updates
---
More from this category