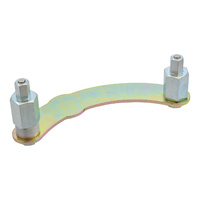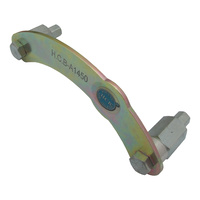 Locks LHS cam sprockets on 2.0L & 2.5L DOHC Turbo engines. This prevents the cam sprockets from spinning when the timing belt is removed, which otherwise might cause potential valve damage.
Strong magnets hold the tool in place. Curved design for easy viewing of sprocket timing marks. Some engines require 2 plates.
2.0L | 2.5L DOHC Turbo engines
Engine codes: EJ205 | EJ207 | EJ255 | EJ257
Applications: Subaru Baja | Forester | Legacy | Outback, SAAB 9-2 Aero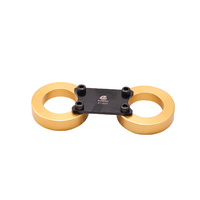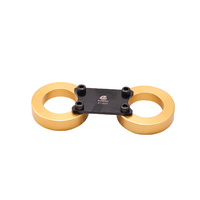 Specialised camshaft locking tool for 2.0L | 2.5L non turbo petrol engines. This tool has a 12 point hex design.
STi 2.0L EJ20 (02-05) | 2.5L EJ25 (05-14)
WRX (02-14)
The crankshaft rotating socket is designed to slip over the crank snout to allow the user to rotate a complete engine with any 1/2" Sq Drv tool (but NOT an impact wrench). Allows easy location of TDC when replacing timing belts.
Modified version of 499987500 socket to suit new model 1800cc OHC engines.
Engine codes: 2.0L EJ20 | EJ205 | EJ207, 2.5L EJ255 | EJ257