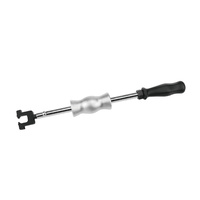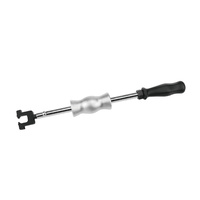 Specialised EGR removal tool for Hyundai / Kia 2.0L | 2.2L diesel R engines. The tool allows for the disassembly of the EGR valve without damaging it.
Suitable for use with slide hammers.
Engines: 2.0L | 2.2L diesel R
Applications: Hyundai: Santa Fe | Tuscon, Kia: Carnival | Sorento | Sportage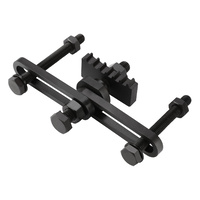 A specialised locking tool for holding the flywheel when removing / installing the crankshaft damper pulley. Install this locking tool to hold the flywheel (via the starter motor aperture), after removing the starter.
Suits many Hyundai / Kia petrol engines from 2007 - 2018.
OEM Equiv: 09231-2B100
Applications: i30 | i40 | i20 | Santa Fe | iLoad | Tucson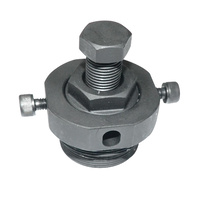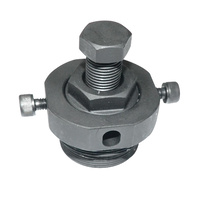 An essential tool for removing the high pressure fuel pump sprocket fitted to Hyundai / Kia 2.0L | 2.2L diesel engines.
For other Hyundai / Kia diesel engines, refer to ET1100A.
Engines: 2.0L | 2.2L diesel chain driven
OEM Equiv: 09331-1M100