---
An updated / improved version of traditional brake rotor gauge kits.
This model uses a clamping system for universal application. On late model vehicles, the clamp points are not necessarily ferrous metal, meaning that traditional magnetic clamping fixtures are no longer suitable.
Ideal for checking tyre / wheel run-out. And also measuring the brake disc / brake hub.
Measuring range: 0-10mm
Graduations: 0.01mm
Aluminium clamping range: 20 - 100mm
SKU
ET6753
Barcode #
9321280403697
Brand
Automotive
Shipping weight

3.0300

kg
---
Others also bought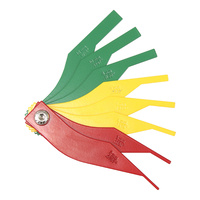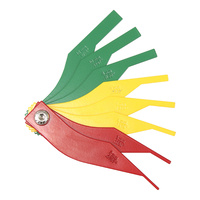 These colour coded gauges help identify brake lining that may require replacement. Quickly assess brake pad thickness on disk brakes, by inserting the blade between the brake disc and brake pad.
Traffic light like colour coding - Green / Go, Yellow / Caution, Red / Replace
Colour coded metal gauges
Measuring range: 2mm - 12mm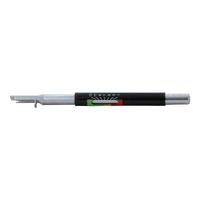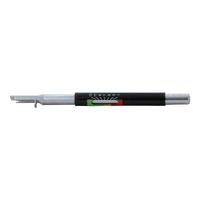 Quickly / simply measure trending brake thickness without removing any components.
Place the end of this lightweight gauge against the brake disc surface; slide back the measuring peg until it stops against the back plate of the brake pad. Read off the thickness of the pad material in mm.
Colour coded green | yellow | red traffic-light symbol as to whether you need to replace the brake pads.
Made from lightweight aluminium.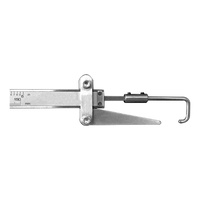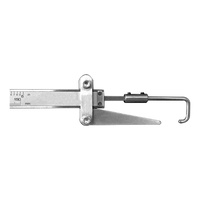 Brake disc measurement tool, that fits easily on most vernier calipers (not supplied). No need to remove the wheels or strip the brake first.
A time saving tool!
Measures brake disc thickness with wheels still on vehicle
Quote accurately, without stripping brakes / removing tyres
---
More from this category