Ford Diesel Fuel Filter Socket
Transit 2.2L (2016 -)
SKU: ET6072
For Late Model Ford Transits
---
A specialised socket for the removal of the diesel fuel filter element on Ford Transit 2.0 TDCI engines (2016 onwards).
For earlier Ford Transits refer ET6071.
32mm Diameter | 6 Point
1/2" Sq Drv
SKU
ET6072
Barcode #
9321280403871
Brand
Automotive
Shipping weight

0.1900

kg
---
You may also like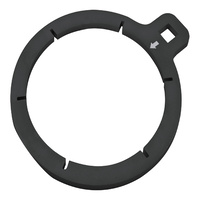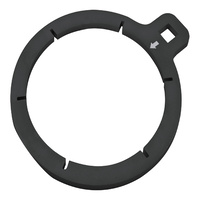 This fuel filter wrench is designed for removing / installing the fuel filter bowl when replacing the fuel cartridge. This wrench suits new shape Transits (after 2012).
For 2016 onwards vehicles refer ET6072.
Application: Ford Transit 2.2 TDCi engine
115mm | 6 Flutes
3/8" Sq Drv
---
Others also bought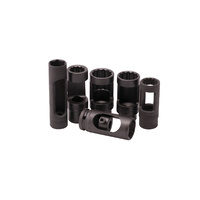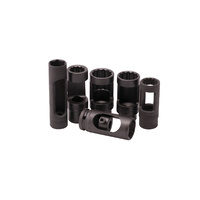 This socket set is specially designed for removing diesel injectors, including new style sockets for late model engines including Duratorq on Ford Mondeo / Transit, and those used on late model Land Rovers.
Professional quality chrome moly sockets.
1/2" Sq Drv: 21 x 89mm | 22 x 78mm | 22 x 110mm | 27 x 78mm | 28 x 78mm | 28 x 83mm
The 28mm socket features a location collar for 2.4D | 2.5D engines on Alfa Romeo / Land Rover.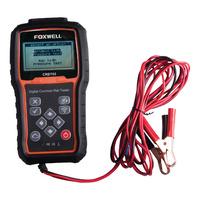 State of the art technology for measuring pressure on diesel common rail systems. Measuring range 0-2,000 Bar (29,000 PSI).
Measure actual high pressure in common rail circuit with engine running
Stores maximum pressure for comparison with manufacturer's specifications
Bluetooth data transmitter sends test results to PC for review / printing
Includes high pressure connectors (M12x1.5 | M14x1.5)
---
More from this category