---
A new style of automotive bit socket, with general applications. This bit socket set contains Ribe bits with a hole to drive tamperproof style bolts.
Sizes: M5 | M6 | M7 | M8 | M9 | M10 | M12 | M13 | M14
1/2" Sq Drv
Overall length: 110mm
Bits manufactured from S2 steel / sockets from Chrome Vanadium
SKU
ET0180
Barcode #
9321280401167
Brand
Endeavour
Shipping weight

1.2100

kg
Calculate Shipping
---
Flat Rate Shipping
- $16.50
$16.50 flat rate shipping
---
Others also bought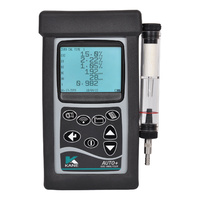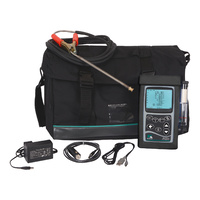 Gas analysers can accurately & quickly confirm or deny faults in the oxygen sensor and catalytic systems.
By hooking up each car that comes in, you can quickly identify whether engine issues exist - confirm via scan tool - and afterwards confirm that the engine service has been effective.
Kane gas analysers - Made in the UK - are market leaders. Compact, they can be taken to the vehicle, and used on drive tests to log engine data.
The 4 gas version is ideal for petrol engines. The 5 gas version adds NOx, to test diesel emissions (essential, especially for equipment used in underground mines / enclosed areas).
Optional printer (ET9890) for test reports available.
Fully portable 4 (CO | CO2 | HC | O2 & Lambda / AFR) & 5 gas (NOx) analysers .
Rechargeable battery
Fast warm up
Print to PC via wireless, plus Android App A specialised ribe socket for removing cylinder head bolts on VAG vehicles (and Ford 1.0L EcoBoost engines), and other applications that require an M10 ribe socket.
M10 Ribe bit socket
140mm overall length
1/2" Sq Drv
---
More from this category