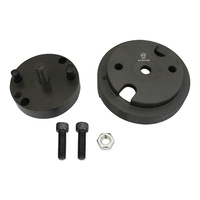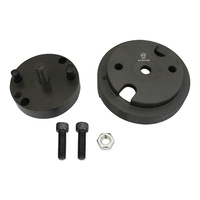 An essential tool for installing the crankshaft position sensor ring on JLR vehicles fitted with the TDV6 engine, and also the trigger wheel to the rear crankshaft of Jaguar engines (300 powertrain).
Applications: Land Rover Discovery 3 & 4 | Range Rover Sport, Jaguar X200 S Type | X250 XF | X350 XJ | X351 XJ, Ford Territory
Engines: 2.7L | 3.0L TDV6 diesel
OEM Equiv: 303-1130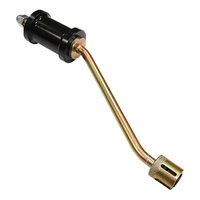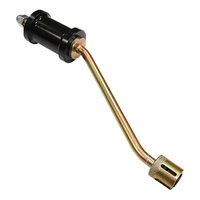 A special injector removal tool for petrol injectors on JLR 5.0L V8 engines. The angled shaft provides better access when working especially on the rear injectors.
Applications: XK | XF | XJ (with 5.0L V8 engines)
OEM Equiv: 310-197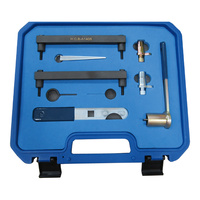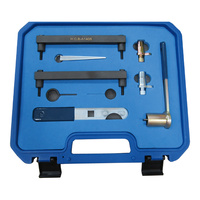 Aligns the V8 crankshaft when changing timing chains on pre 2010 V8 chain driven engines (from 4.0L - 4.4L).
Jaguar: XJ (97-08) | S Type (99-08) | XF (08-) | XK (97-08)
Land Rover: Range Rover LM AJ34 (06-09) | Sport (05-09) | Discovery III (05-09)
Engine codes: AJ26 | AJ27 | AJ28 | AJ34 | 448PN