---
99%+ removal efficiency standard: Paper = 2 micron, Polyester = 5 micron
Ability to mount vertically, horizontally
Durable carbon steel construction with powder coated finish or galvanized steel
Filter change out differential: 10" – 15" in. H2O above initial Delta P
Fully drawn weather hood- no wealds to rust or vibrate apart
Interchangeable elements: Polyester, Paper, HEPA
Patented high grade filter element
Temp (continuous): min -15o F (-26 o C) max 220 o F (104 oC)
Tubular silencing design- tube is positioned to maximize attenuation and air flow while minimizing pressure drop
Typical noise attenuation up to 25 dB's
| | |
| --- | --- |
| SKU | 190FAM12 |
| Barcode # | 9335111003147 |
| Brand | Sonsbeek |
| Size | 3/4" BSP |
| Type | Intake Filter / Metal |
---
Others also bought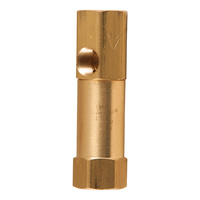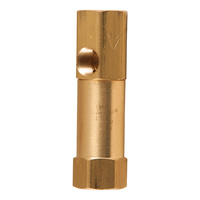 Small and Compact
Body is Brass Nickel Plated
Arrow indicates direction of flow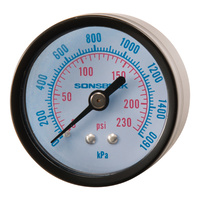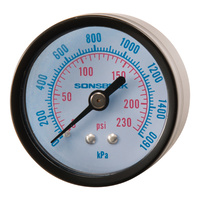 These gauges are ideally suited for Compressors, Rotary Pumps and Regulators.
When ordering please order a reading higher than the expected operating conditions, as it may stretch if used continuously on the maximum readout.
If operating around 600-700Pa/85-100PSI, a 1000kPa/1445PSI gauge should be used as a general guide gauges should operate at around 60-70% of their readout.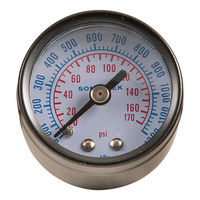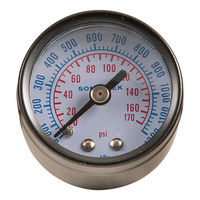 Liquid Filled Gauges provide users with a number of advantages in certain measurement applications. They are ideally suited for use on equipment where excessive vibration and pulsation are encountered, such as pumps, compressors, machine tools etc. The liquid fill minimises the effect of these sever environments, protects the gauge internals and provides continuous lubrication of the mechanism; all adding up to a longer service life. Liquid filling also provides greater protection of gauge internals from corrosive atmospheres.
Liquid Filled Gauges are NOT SUITABLE where oxidising agents are used as:
Oxygen, Chlorine, Nitric Acid and Hydrogen Peroxide are being used.
---
More from this category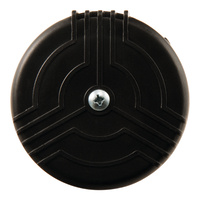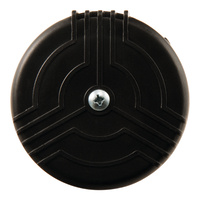 Replacement air intake filter assembly designed to simply screw into the air compressor.