---
Test all 12V auto batteries including stop / start AGM & EFB. Also tests 12V & 24V starting and charging systems. Tests up to 2,000CCA.
Tests internal resistance
Ripple voltage test
SKU
BT715
Barcode #
9321280413306
Brand
Foxwell
Product weight

1.5000

kg
Shipping weight

1.520000

kg
---
Others also bought
This advanced system tester is designed to test all 12V auto batteries including lead, AGM, EFB, GEL etc. The unit tests battery condition PLUS charging (alternator) and starter (crank) systems.
The battery test analyses battery health status to calculate actual cold cranking capability of the battery. The tester will advise whether the battery needs replacing, and is also able to identify a faulty battery before actual failure.
The cranking test analyses the starting circuit (including the starter motor) by measuring increases in starting torque load. The charging test analyses the charging system, detecting under or overcharging.
Testing range: 100 - 2,000CCA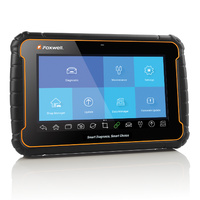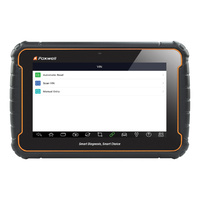 The all new Foxwell i70 - a high powered android tablet offering unbeatable value for money. We've now added ABS Bleeding, air / fuel ratio reset, clutch adaptation, fuel pump priming, immobiliser and memory seat matching functions to the already extensive list of service functions. Full vehicle scan functionality (more than just Engine / Gearbox / ABS / SRS). Pre / Post scan reports are now just a click away with inbuilt wifi.
ABS / Airbag Reset
ABS Bleeding
Air / Fuel ratio reset
Battery Configuration
Clutch adaptation
DPF
EPB Service
Fuel Pump Priming
Gear Learning
Immobliser
Injector Coding
Memory Seat Matching
Oil Light Reset
Steering Angle Sensor
Throttle Body Alignment
TPMS
7" daylight readable LCD screen
Android 5.1
Quad Core Processor
1GB RAM
WIFI, micro USB, USB
32GB Hard drive
5 MP Camera
4000 mAh lithium battery
Australian Ford / Holden Coverage
Full Engine Scan Functionality
Enhanced Service Functions
2 Year Free Updates
Click here for function search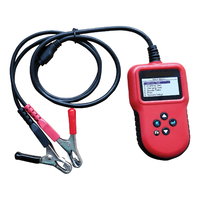 A professional quality automotive battery tester for testing both 12V lithium ion and lead acid batteries. This tester uses conductance technology; a passive testing methodology which does not discharge / drain the battery. This analyser also checks the alternator's charging and starter's cranking condition.
Tests all 12V lithium ion / lead acid batteries for cars / motor cycles.
Print function via PC printer
Testing range: Lithium ion 20- 1000CCA | Lead acid 20 - 2000CCA
---
More from this category