---
T20 | T25 | T30 | T40 | T45 | T50 | T55 | T60 | T70
SKU
ET6350
Barcode #
9321280358317
Brand
Automotive
Shipping weight

1.9000

kg
Drive
1/2"
Type
Torx
Calculate Shipping
---
Free Shipping Over $150
- $15.00
---
Others also bought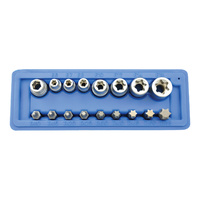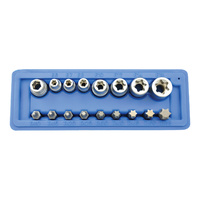 5/16" Hex bits: T10-T55
E-Torx: 1/4" Sq Drv E6-E8 | 3/8" Sq Drv E10-E16
3/8" Sq Drv - 5/16" Hex Adaptor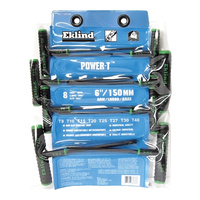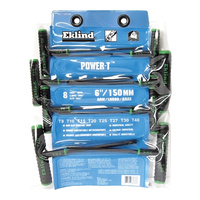 High quality T handle Torx key set made from alloy steel that is heat treated for optimal strength and ductility. Finished with Eklind black finish to resist rust.
These T handle keys have a soft textured plastic grip for extra comfort, slip resistance, and providing extra leverage.
6" Arm
T8 | T10 | T15 | T20 | T25 | T27 | T30 | T40
Made in USA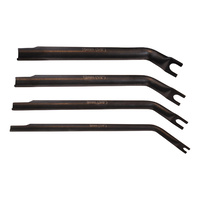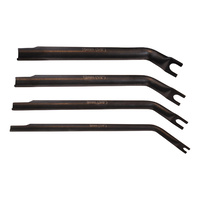 Disconnects quick connect push-in connectors on truck air systems. Double ended. 23mm OL.
Sizes: 1/4" | 3/8" | 1/2" | 5/8"
---
More from this category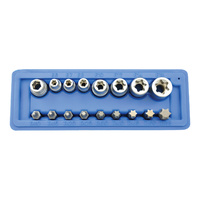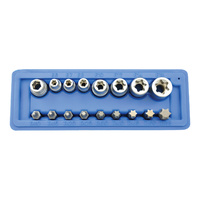 5/16" Hex bits: T10-T55
E-Torx: 1/4" Sq Drv E6-E8 | 3/8" Sq Drv E10-E16
3/8" Sq Drv - 5/16" Hex Adaptor