 This puller is designed for the removal of balance shafts fitted to 1.8L | 2.0L chain driven 4 cylinder petrol engines.
M8 x 1.25 internal thread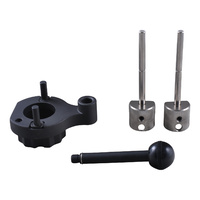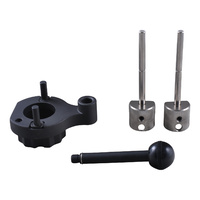 Locking tools for servicing the camshaft drive belt on new generation three / four cylinder 1.6L | 2.0L TDi CR EA288 engines (post 2012). Includes the tools required for setting the camshaft gears within the cylinder head.
OEM Equiv: T10490 | T10492
Applications: Audi A3 (13-), Skoda Octavia (13-), VW Golf (13-)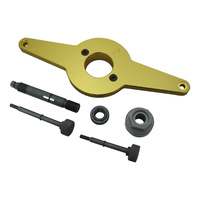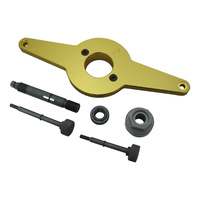 An essential tool for maintaining engine timing whenever the front vibration damper is removed. For instance, when replacing crankshaft oil seals.
Additional tools are required for replacing the engine timing chain (see ET0900 / ET9716).
Application: 3rd Gen EA888 TFSI engines.
OEM Equivalent: T10531