---
Special tools for internal repair of Bosch | Siemens | Denso CR injectors. These tools are designed to remover the injector's internal fittings, and include injector ball valve lapping tools and guide.
Injector ball valve lapping tools (3x)
10mm hex x 6.6mm
10mm hex x 7.6mm
Denso injector valve seat removal tool
Bosch injector socket (8 sided)
Siemens internal fixing removal tool
SKU
ET0316
Barcode #
9321280359895
Brand
Automotive
Shipping weight

0.7800

kg
---
Others also bought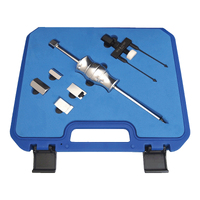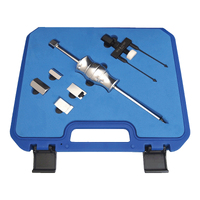 Master kit for removing seized diesel injectors from Volkswagen Group TDI PD engines, as well as BMW N47 / N57 engines.
Special two jaw design to grip the injector, and extract with the included slide hammer.
These tools are a major time saver, and reduce the risk of damage to the injectors or the solenoids. Injectors on these engines are less prone to seizures, but removal can often be difficult due to limited space.
Engine codes: VW ALH | ALU | 1Z, BMW N47 / N57
OEM Equiv: T10055 | T10163 | T40055 | T10402 | T10415
Applications: 1.4D| 1.9D (PD) | 2.0TDi (PD) 4V 2.5 TDi 2.5TDi (PD) | 2.8TDi (PD) 2.7D / 3.0TDi (PD)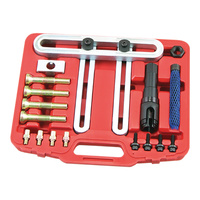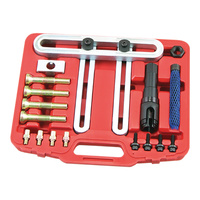 Comprehensive kit for removing common rail injectors on popular models including Tucson, Sonata, Carnival, Sportage, iLoad etc.
---
More from this category