---
Specialised diesel pump sprocket puller, enabling pump removal without requiring the removal of the timing chain. Because the sprocket on Transit (11-) does not have threaded holes, it requires the puller to have hook shaped legs.
Use with ET1512 / ET9161.
Always ensure that the fuel pressure has dropped to zero before disconnecting any pressure pipes.
2.2L | 3.2L TDCI (PUMA)
OEM Equiv: 303-249 | 303-249-01
| | |
| --- | --- |
| SKU | ET1311 |
| Barcode # | 9321280361003 |
| Brand | Automotive |
---
Others also bought Essential tools for allowing the removal of the chain driven high pressure diesel fuel pump, while maintaining the enging timing and chain position.
Designed to be used with the ET9161 to remove the sprocket cover.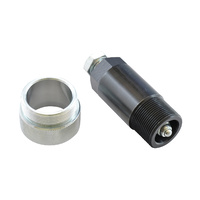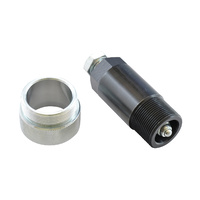 Retains the pump sprocket in position when VP44 high pressure common rail pump is removed, as the pump sprocket & timing chain remains undisturbed reducing engine disassembly time. Used for inline engines 1.8L | 2.0L | 3.0L BMW diesel engines. ALSO used on Land Rover, FreelanderTD4, Rover 75 2.0L D M47R.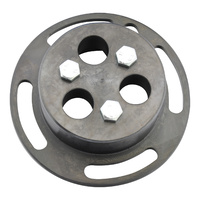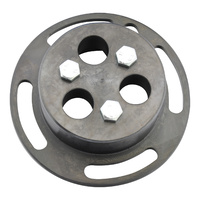 For removing / installing the water pump. For service, remove the access plate, then install ET1368 locking the timing chain & sprocket in place on 2.2L 16v Ecotec engines.
Engine: 2.2L 16v Ecotec Z22SE
Applications: Astra TS | Vectra ZC | Zafira TT
---
More from this category