---
Specialised diesel pump sprocket puller, enabling pump removal without requiring the removal of the timing chain. Because the sprocket on Transit (11-) does not have threaded holes, it requires the puller to have hook shaped legs.
Use with ET1512 / ET9161.
Always ensure that the fuel pressure has dropped to zero before disconnecting any pressure pipes.
2.2L | 3.2L TDCI (PUMA)
OEM Equiv: 303-249 | 303-249-01
SKU
ET1311
Barcode #
9321280361003
Brand
Automotive
Shipping weight

0.4400

kg
---
Others also bought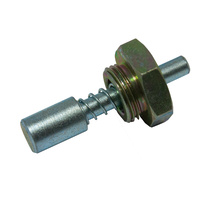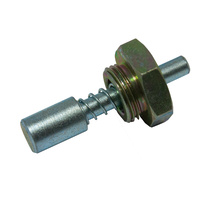 Locks diesel pump cam to maintain timing during pump installation.
Applications: 601, 602, 603,605, 606, 617
OEM Equiv: 601 589 0521 00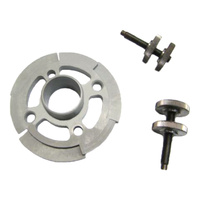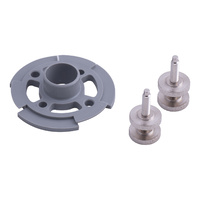 Specialised locking tool for Ford Transit (2.2L) and Ford Ranger (3.2L) Puma engines. Allows for the removal of the chain driven high pressure diesel fuel pump while maintaining engine timing / timing chain position.
Use with ET1311 and ET9161.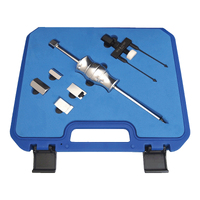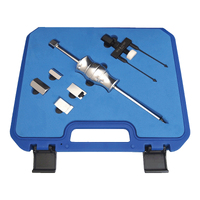 Master kit for removing seized diesel injectors from Volkswagen Group TDI PD engines, as well as BMW N47 / N57 engines.
Special two jaw design to grip the injector, and extract with the included slide hammer.
These tools are a major time saver, and reduce the risk of damage to the injectors or the solenoids. Injectors on these engines are less prone to seizures, but removal can often be difficult due to limited space.
Engine codes: VW ALH | ALU | 1Z, BMW N47 / N57
OEM Equiv: T10055 | T10163 | T40055 | T10402 | T10415
Applications: 1.4D| 1.9D (PD) | 2.0TDi (PD) 4V 2.5 TDi 2.5TDi (PD) | 2.8TDi (PD) 2.7D / 3.0TDi (PD)
---
More from this category