---
Kit consists of a slide hammer with adaptors to assist the removal of stubborn Bosch and Lucas diesel injectors.
Adaptors: M8 P0.75 (male) | M12 P1.5 (Bosch) | M14 x P 1.5 (Volvo / Scania)
Slide hammer thread: M12 | 175mm length (without adaptors).
SKU
ET2193A
Barcode #
9321280331600
Brand
Automotive
Shipping weight

1.1300

kg
---
Others also bought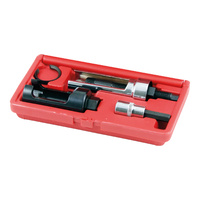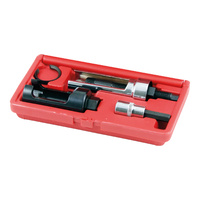 A specialised kit for injector removal on Sprinter, C Class / E Class. Extractor key for inner part of Bosch injectors included.
This kit allows for the removal of injectors without the need to use a slide hammer, and without removing the cam cover / damaging the cylinder head.
29mm diesel injector window socket
10mm hex extractor key
Support shaft bearing assembly
Use the 29mm window socket to remove the nozzle head from the injector. Then use the 10mm key to remove the insert from the injector.
Place the support shaft bearing assembly over the injector. Make sure that the wide shoulders of the shaft support the tool. With a 10mm spanner, screw the shaft down onto the injector. Then using a 24mm spanner, in an anti-clockwise motion, draw the injector out of the cylinder head.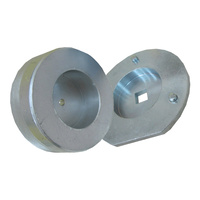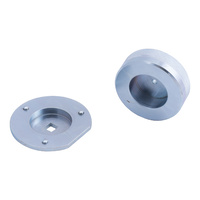 Required tools when replacing the crank seal / removing front engine cover to replace the chain. For use on 2.0L | 2.2L | 2.4L | 3.2L TDCi / TDDi Duratorq engines fitted to Ford Transit | Ford Ranger plus Jaguar X Type X400 and Land Rover Defender.
First component removes diesel pump sprocket cover, and also allows oil seal to be removed / replaced.
Second component aligns / centralises the front camshaft chain cover before fitting the new oil seal.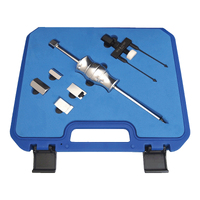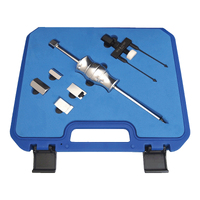 Master kit for removing seized diesel injectors from Volkswagen Group TDI PD engines, as well as BMW N47 / N57 engines.
Special two jaw design to grip the injector, and extract with the included slide hammer.
These tools are a major time saver, and reduce the risk of damage to the injectors or the solenoids. Injectors on these engines are less prone to seizures, but removal can often be difficult due to limited space.
Engine codes: VW ALH | ALU | 1Z, BMW N47 / N57
OEM Equiv: T10055 | T10163 | T40055 | T10402 | T10415
Applications: 1.4D| 1.9D (PD) | 2.0TDi (PD) 4V 2.5 TDi 2.5TDi (PD) | 2.8TDi (PD) 2.7D / 3.0TDi (PD)
---
More from this category