---
A fast / accurate method to diagnose engine problems. Verify the mechanical condition of the engine before using a scan tool.
All engines generate pulsating pressure waves. This sensor allows you to display "engine pulses" on standard oscilloscopes.
By using the first cylinder for sychronisation, a faulty cylinder can be determined. Engine problems will always cause a fluctuation of the waveform.
Use with any standard oscilloscope
Detect valve leakage, timing issues, bad injectors without major disassembly
PC connectivity via USB port
Save waveforms as BMPs
| | |
| --- | --- |
| SKU | ET0096 |
| Barcode # | 9321280400214 |
| Brand | CarScope |
---
Others also bought
---
More from this category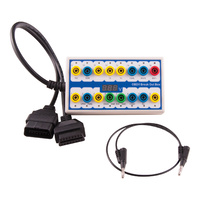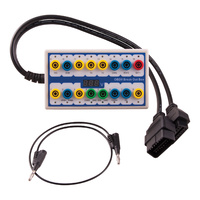 Easily access the 16 pins of the OBDII connector fitted to all modern vehicles. Plus check power, ground and CAN Bus signal quality (depending upon vehicle configuration).
Supplied with an extended 2m lead for added convenience.
Identify communication link protocols
Check power and ground circuits
Connect an oscilloscope
Works with 12V vehicles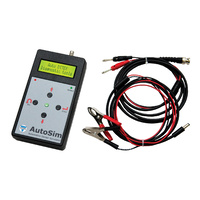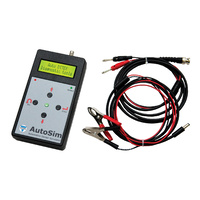 AutoSim allows a mechanic to simulate the replacement of a sensor.
Simulating output signals of most automotive sensors, AutoSim picks up service issues where a scan tool's diagnosis ends. Sensors tell the on-board computer when something is wrong. AutoSim helps determine if the cause is a faulty sensor, wiring or the ECU.
The product is mainly used for wiring tests. This is because the device can simulate the voltages and check the live data readings on the scan tool to confirm the wiring. You can simulate most sensors from ABS to O2 sensors. Eliminates need to replace non-defective sensors; by the time you have changed a couple of un-needed sensors the device has paid for itself!
Voltage simulation range: 0.1V ~ 12V
Frequency simulation range: 0.1Hz ~ 10KHz
Trigger pulse output: up to 0.15 amperes maximum
Output amplitude: 0.2V to 12V output amplitude can be selected at each mode