Promotion ends in
Promo end date:- 23:59 PM, 31 January 2020
12V Battery System Tester
Advanced
SKU: ET8634
---
This advanced system tester is designed to test all 12V auto batteries including lead, AGM, EFB, GEL etc. The unit tests battery condition PLUS charging (alternator) and starter (crank) systems.
The battery test analyses battery health status to calculate actual cold cranking capability of the battery. The tester will advise whether the battery needs replacing, and is also able to identify a faulty battery before actual failure.
The cranking test analyses the starting circuit (including the starter motor) by measuring increases in starting torque load. The charging test analyses the charging system, detecting under or overcharging.
Testing range: 100 - 2,000CCA
SKU
ET8634
Barcode #
9321280369092
Brand
Automotive
Shipping weight

0.4000

kg
---
You may also like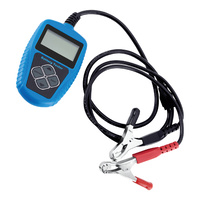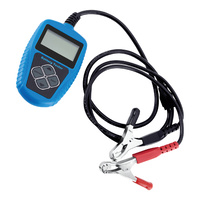 Advanced tester for 12V motorcycle batteries. Tests battery condition. Prints test reports via PC
Testing range: 20 - 300 CCA
---
Others also bought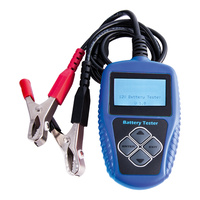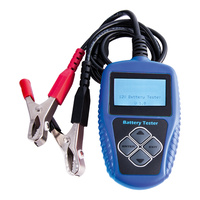 Advanced tester for 12V lithium batteries. Also suitable for testing motorcycle batteries.
Testing range: 20 - 1,000 CCA
---
More from this category